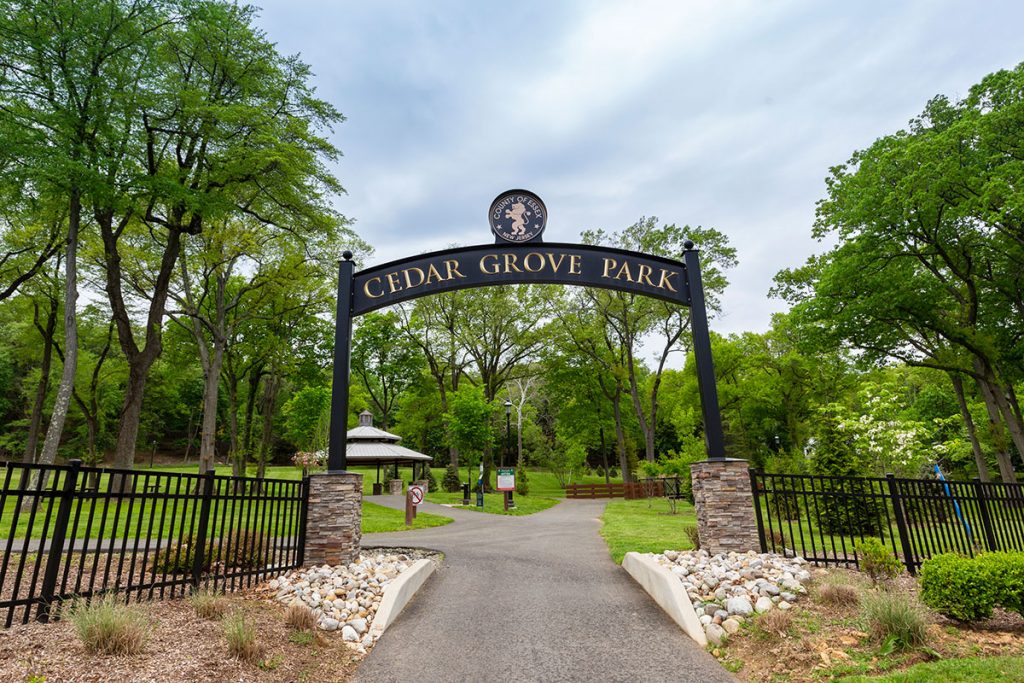 Located in northeastern Essex County, The Township of Cedar Grove has a population of approximately 12,000 people.  At less than 4-1/2 square miles, it's conveniently located adjacent to Routes 23, 46, 280, 80, and the Garden State Parkway, making for an easy commute to New York City, Newark, and Morristown.
Schools
Serving grades K-12, the public schools in Cedar Grove Township are consistently highly rated.  For more information regarding the public schools visit Cedar Grove Schools website

Dining and Shopping
Route 23, also known as Pompton Avenue, runs through the center of Cedar Grove.  Located at the northern end, just outside of Cedar Grove, is Willowbrook Mall, in Wayne, NJ.  You will find dozens of restaurants, shopping centers, and more all along Route 23 in Cedar Grove.
Parks and Recreation
Mills Reservation is a county park, consisting of a 157.15-acre protected wooded area with trails for walking with one leading to a cliff and a majestic view of the New York City Skyline.
Hilltop Reservation, located on the grounds of the former Essex Mountain Sanitorium, has an address in Verona, with several acres in Cedar Grove.  It has been certified by the National Wildlife Federation as a "Wildlife Habitat."
Community Park is located near the center of the town off Little Falls Road. It features a baseball field, a large field used for various sports, barbecue area, two playgrounds, a bocce court, and entrances to the Lenape Trails which are popular for running, walking and biking.
Elmer Bowden Taylor Memorial Park is located on Little Falls Road; near Bowden Road. It houses tennis courts, a basketball court, a small playground, and a public restroom.
Public use Tennis courts are located along Little Falls Road.
The Cedar Grove Community Pool features a large pool with 50-meter lanes and 25-meter lanes, three diving boards, and a water slide. There is also a baby pool for children under five. An on-site snack bar provides refreshments, while sun decks offer lounge chairs for relaxing.  Also on site are basketball courts for pick up games or practice. The pool is open seasonally from the Saturday before Memorial Day to Labor Day.
Public transportation
Cedar Grove is served by NJ Transit bus service. The 11 bus line provides service to Newark. The 195 bus line provides transportation to the Port Authority Bus Terminal in Midtown Manhattan.
Commuter train stations are located in the neighboring communities of Little Falls and Montclair.