LaTorraca Realtors® is dedicated to understanding our clients' individual needs and providing each one of them with professional and exceptional real estate experiences. We put each unique client at the center of the process and deliver superior service. Realizing your dream is the heart of what we do.
Overview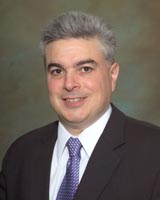 LaTorraca Realtors® will provide you with our Knowledge, Integrity, Service, and Honesty.  We have been delivering market expertise and straightforward real estate information throughout New Jersey for almost 30 years. Ralph LaTorraca, our proud founder and president, guarantees client satisfaction in all of these areas.
Established locally in 1988, LaTorraca Realtors® is the hometown favorite and number one choice for real estate. As an independent, our popular firm has earned its place among the top companies because of our old fashioned approach. We are committed to superior performance on every transaction.
Our clients enjoy receiving top dollar for their home in the shortest amount of time when they hire us to sell their property. Buyers that work with us know that they will be shown the best selection of homes that make their dreams come true and that LaTorraca agents will negotiate the best price possible for their purchase.
We invite you to experience the difference you will enjoy when you choose LaTorraca Realtors® to be your partner in creating wealth through real estate.