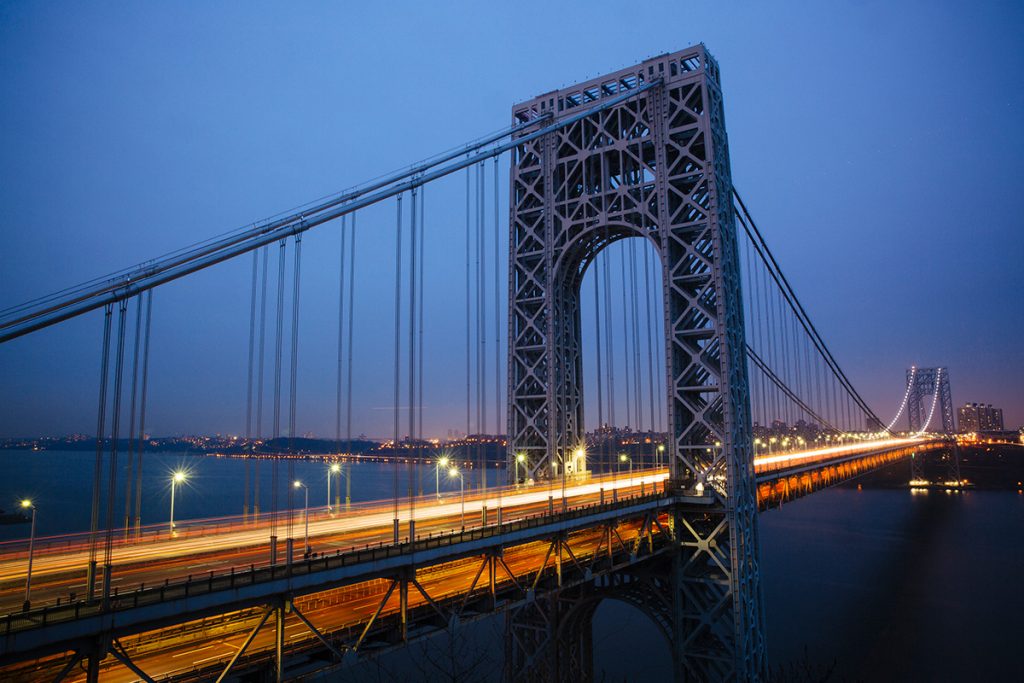 Located in the northeastern corner of New Jersey, Bergen County is part of the New York City Metropolitan Area. It is located along the Hudson River just across from Manhattan, connected by the George Washington Bridge.
Higher Education
Bergen Community College – Paramus, with other centers in Hackensack and Lyndhurst
Fairleigh Dickinson University – Teaneck and Hackensack
Felician University – Lodi and Rutherford
Ramapo College – Mahwah
Saint Peter's University – Englewood Cliffs
Shopping
Bergen County enforces one of the last remaining blue laws in the United States that covers most retail sales, other than food and gasoline. Blue laws prohibit retail stores from opening on Sundays.  The purpose of this is to keep the area, particularly Paramus, traffic-free one day a week.
Bergen County features the Garden State Plaza, one of the largest shopping malls in the country.   Other malls and shopping centers include:
The Shops at Riverside (Formally Riverside Square Mall)

Paramus Park
The Outlets at Bergen Town Center (Formally the Bergen Mall)
Fashion Center
Parks
Bergen County boasts an extensive park system totaling over 9,000 acres!
Van Saun County Park in Paramus features attractions including a train, a carousel, and a playground, as well as a zoo, making this a treat for families with young children.
towns
There are over five dozen towns in Bergen County. Listed below are just a few of the towns we cover in Bergen County, contact us if you are interested in ANY town in Bergen County.  For your convenience, we have listed the website, square miles, and approximate population.
Elmwood Park
Borough 2.76 sqm  19,000p
Fairlawn
Borough  5.2 sqm, 32,000p
Glen Rock
Borough 2.74 sqm  11,000p
Lyndhurst
Township 4.89 sqm  20,000p
North Arlington
Borough  2.62 sqm 16,000p
Ridgewood
Village  5.82 sqm,  25,000p
Rutherford
Borough  2.94 sqm  18,000p
Wallington
Borough  1.1 sqm  11,000p
Wycoff
Township 6.61 sqm 16,000